Scandihooligan Run # 151


Track made by Ice Butt Buddy
Food made by Quarter Slot
29.03.2003


This week we had a visitor the famous Dances with bath busses
here arriving the first Beer Stop, but only Coke for the Dancer to day.

Here comes Michell My Bell to the first Beer Stop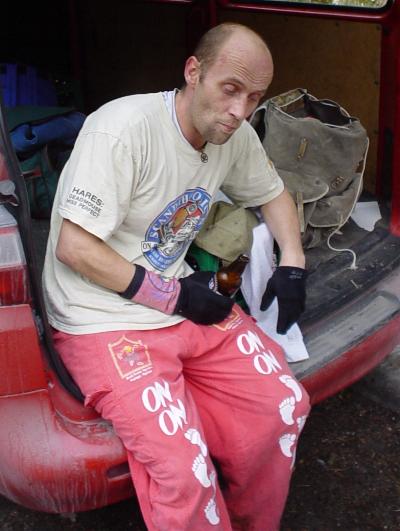 Dead Head looks more dead than alive at the first Beer Stop. Dead H you have to eat
some thing else than Jaegermaister next time before the run...


And finally the Hares on Ice, because they made the longest run ever.
(First runner inn 1h.59 min)


Sorry but we canīt run next month.


Hey there Scar W/2ts, I am going to Pattaya and have a blast,
sorry you donīt want to join us.